AVANCED MATERIALS
17.30 - 18.30 Session Chair: Dr. Michele Penza
Head of Lab Functional Materials and Technologies for Sustainable Applications
ENEA, Brindisi, Italy

Prof. George Kiriakidis
President of the European Materials Research Society (EMRS)
IESL, FORTH and University of Crete, Greece
Novel Photocatalytic Materials Towards a Healthier Indoor Environment
Prof. Andrea C. Ferrari
Chairman of Executive Board of FP7 Flagship Graphene
Cambridge Graphene Centre, Engineering Department, University of Cambridge, UK
The Roadmap to Applications of Graphene and Related Materials
Dr. Pierluigi Franceschini
General Manager of South Co-Location Centre - KIC Raw Materials, Rome, Italy
Boosting Innovation in the Raw Materials
EIT KIC Raw Materials: An Innovation Opportunity for Sustainable Industry
Dr. Daniele Valerini
Researcher at Brindisi Research Center - Laboratory Functional Materials and Technologies for Sustainable Applications, Brindisi, Italy
EXTREME - A Network of Infrastructure in Support of Enterprises and Industries using Materials under Demanding Conditions
Dr. Juan Daniel Prades
ERC Starting Grant, Universitat de Barcelona, Barcelona, Spain
ERC Starting Grant (no. 336917): Nanodevice Engineering for a Better Chemical Gas Sensing Technology - BetterSense
Towards specific, low-power and cost-effective chemical sensors
Questions and Answers to the speakers from audience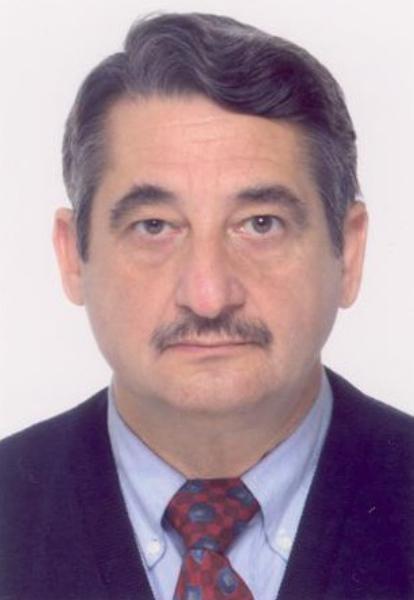 Prof. George Kiriakidis
17.30 - 17.40
President of the European Materials Research Society (EMRS) IESL, FORTH and University of Crete, Greece
Biography
Ron Williams is an Air and Energy (A-E) Project Co-Lead with the US Environmental Protection Agency's Office of Research and Development. This work involves integrating the efforts involving a team of chemists, engineers, exposure scientists, and other researchers in advanced environmental monitoring techniques. Having more than 38 years of experience in conducting environmental research at the private, academic and governmental levels, he is a recognized expert in exposure monitoring and has been responsible for designing, executing and summarizing some of the US EPA's most comprehensive studies. He has published over 200 peer reviewed articles or technical reports in support of the Agency's goals. His current research focuses on developing and evaluating emerging sensor technology and determining its applicability for meeting a wide variety of air quality monitoring needs.
Novel Photocatalytic Materials Towards a Healthier Indoor Environment
Abstract
Buildings are intended to provide protection to the occupants from atmospheric conditions and support their activities. Since buildings are major capital investments the prospect of the occupants experiencing the adverse health effects of air quality and/or poor thermal comfort conditions strongly contradict the aforementioned basic building's function.
In the past decades a large number of studies have identified the presence of many polluting chemical substances in indoor environments (buildings, homes).The solution to this problem is expected by a systematic and effective way to improved indoor environment quality utilizing Photocatalytic (PC) oxidation technique generally accepted as an effective way to tackle the pollutant emission problem and comfort levels for indoors.
An account of recent advances on the synthesis and characterization of TiO2 materials doped with transition metals in different concentrations capable to absorb and activate under visible light irradiation will be presented including a report on novel PC materials as effective pollutant reducing agent, harmless to humans and suitable for indoor besides outdoor applications. The photocatalytic efficiencies are reported both for material in powder form as well as additives in a number of building envelope material matrices. Examples of large scale installation results in a road tunnel will be presented.
Biography
Andrea Ferrari is Professor of nanotechnology at the University of Cambridge and a Fellow of Pembroke College. He founded and directs the Cambridge Graphene Centre and the Engineering and Physical Sciences Research Council Doctoral Training Centre in Graphene Technology. He chairs the management panel and is the Science and Technology Officer of the 1Billion Euros European Graphene Flagship. He is a Fellow of the American Physical Society, Fellow of the Materials Research Society, Fellow of the Institute of Physics, Fellow of the Optical Society and he has been recipient of numerous awards, such as the Royal Society Brian Mercer Award for Innovation, the Royal Society Wolfson Research Merit Award, the Marie Curie Excellence Award, the Philip Leverhulme Prize, The EU-40 Materials Prize. He has also received 3 European Research Council Grants.
The Roadmap to Applications of Graphene and Related Materials
Abstract
Disruptive technologies are usually characterised by universal, versatile applications, which change many aspects of our life simultaneously, penetrating every corner of our existence. In order to become disruptive, a new technology needs to offer not incremental, but dramatic, orders of magnitude improvements. Moreover, the more universal the technology, the better chances it has for broad base success. The Graphene Flagship has brought together universities, research centres and companies from most European Countries. I will overview the progress done thus far and the future roadmap.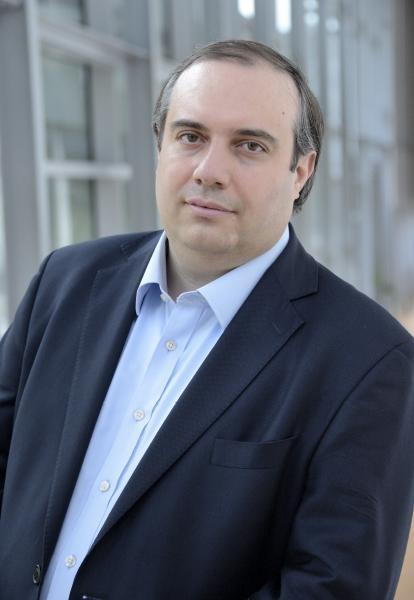 Prof. Andrea C. Ferrari
17.40 - 17.50
Chairman of Executive Board of FP7 Flagship Graphene Cambridge Graphene Centre, Engineering Department, University of Cambridge, UK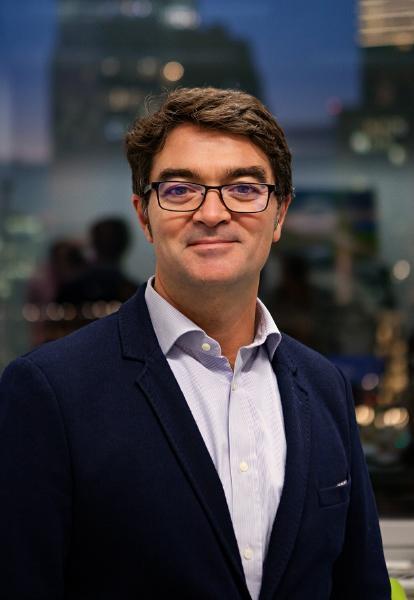 Dr. Pierluigi Franceschini
17.50 - 18.00
General Manager of South Co-Location Centre - KIC Raw Materials, Rome, Italy
Biography
Pier Luigi Franceschini is working since 2016 as Director of the Southern Innovation Hub of the EIT RawMaterials (EIT RM). In this position he is overseeing and stimulating innovation and education programmes and servicing a partnership of 21 institutions (industries, universities and research centres) belonging the largest worldwide partnership in the raw materials value chain. Trained as an industrial chemist (university of Rome - La Sapienza), Pier Luigi also received a PhD in Materials Science from the ETH Zurich. Prior to joining the EIT RM he covered several positions including a Postdoc at the university of Zurich, process engineer at Engelhard (now BASF), and finally he spent 12 years in a major consulting company in Italy: in this role he gathered expertise in IP management, technology transfer, innovation and R&D management.
Boosting Innovation in the Raw Materials
EIT KIC Raw Materials: An Innovation Opportunity for Sustainable Industry
Abstract
Global challenges such as climate change are raising awareness among citizens about the need to speed-up the transition to radically new ways to produce and consume energy. Scientists and industries are taking up the challenge and studying options to use the limited resources of our planet to create new technologies for renewable energy generation and storage. New materials are a key to enable the energy transition. The talk will be focused on illustrating the inter-link between climate change, resources availability (in particular raw materials), technologies to generate and capture energy and new materials development for e.g., photovoltaic technologies, wind turbines and battery materials. We will deliver food for thoughts on issues such as: can we power our planet exclusively with carbon-neutral technologies? Which materials will be keys to energy production in the next decades? Which raw materials are needed for these technologies? Do we have enough of them on our planet?
Biography
Daniele Valerini graduated in Physics in 2004 and got Ph.D. degree in Physics in 2008. Since 2010 he is researcher at ENEA – Italian National Agency for New Technologies, Energy and Sustainable Economic Development, in the ENEA research center in Brindisi (Italy). He is author of about 50 contributions in scientific peer-reviewed journals, conference proceedings and books. His main expertise is related to Materials Science, focused on the growth and characterization of coatings and nanostructured materials for applications in mechanical machining, transportation, energy, environment, and food industry. He participates in several European, national and regional projects, he is WG Member of the COST Action CA 15102 "Solutions for Critical Raw Materials Under Extreme Conditions" and he is coordinator of the European network of infrastructures "EXTREME" under the KIC EIT Raw Materials.
EXTREME - A Network of Infrastructure in Support of Enterprises and Industries using Materials under Demanding Conditions
Abstract
Since the last years the European Union is seriously addressing the issue of raw materials considered critical due to economic and geopolitical reasons. Many of these materials operate under conditions defined as "extreme": namely, materials that are subject to particularly challenging conditions, due to a number of reasons (temperature, wear, loading, friction, corrosion…). These conditions are commonly reached in several technological and productive sectors, like transport, machining, construction and energy. In this framework, the network of infrastructure "EXTREME" (www.network-extreme.eu) has been set up through a project funded by the European organisation "EIT Raw Materials": the network EXTREME, coordinated by the ENEA Research Centre in Brindisi, is made of nine European partners sharing their expertise and advanced equipment to support enterprises, industries, universities and research agencies operating in all those technological areas where materials undergo demanding conditions and require high performances.
Dr. Daniele Valerini
18.00 - 18.10
Researcher at Brindisi Research Center Laboratory Functional Materials and Technologies for Sustainable Applications Brindisi, Italy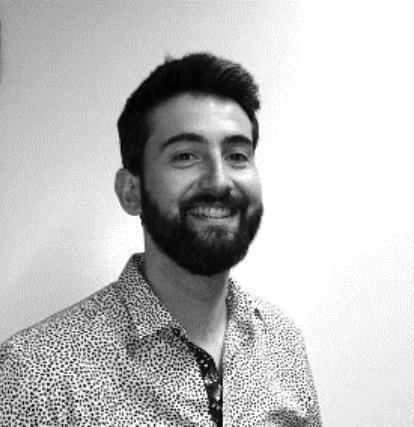 Dr. Juan Daniel Prades
18.10 - 18.20
ERC Starting Grant, Universitat de Barcelona, Barcelona, Spain ERC Starting Grant (no. 336917): Nanodevice Engineering for a Better Chemical Gas Sensing Technology – BetterSense 1 MIND, Department of Electronic & Biomedical Engineering, Universitat de Barcelona, C/Martí i Franquès 1, E-08028 Barcelona, Spain 2 Institute of Nanoscience and Nanotechnology (IN2UB), Universitat de Barcelona, C/Martí i Franquès 1, E-08028 Barcelona, Spain
Biography
Dr. J Daniel Prades (1982) is Associate Professor at the Department of Electronic and Biomedical Engineering of the Universitat de Barcelona. He works in close collaboration with the Institute of Semiconductor Technology of the Technical University of Braunschweig (Germany).
His research is focused on the development of new sensor concepts combining nanomaterials, microtechnology and IT technologies, with the aim of improving sensing performances, while lowering power consumption and cost.
Since 2007, he has published more than 80 articles in international journals (over 2000 citations and h-factor 25), 200 contributions to conferences, 8 patents, and supervised 5 PhD theses, all of them in the field of sensor materials and devices. He is currently serving as coordinator in 4 European Projects: ERC Starting Grant "BetterSense" (2014), ERC Proof of Concept "GasApp" (2016), FET Open "ChipScope" (2017) and Eureka-Eurostars "SnapGas" (2017).
The results of his research have led to 3 spin-off companies. "Electronic Nanosystems", working on the integration of nanomaterials in gas sensors (Solvay Prize to innovation 2008). Since 2015, he is involved in the development of "SuperLight Photonics", a start-up company based in Braunschweig (Germany) working on new microscopy products based on LED technology. This year, he started a new spin-off project in Spain with "ColorSensing", developing smart packaging for food based on colorimetric sensing and IT technologies. His research and technology transfer activities have been recognized with the VALORTEC Prize of the Government of Catalonia and the EuroSensor Fellow 2017.
Towards specific, low-power and cost-effective chemical sensors
Abstract
Self-heating operation, or the use of the resistance-probing signal to warm up and control the temperature of nanowire devices, has been the subject of research for more than a decade. The state-of-the-art shows that this approach is serving to lower the power demand in temperature-activated devices, especially in conductometric gas sensors. The advantages of the efficient self-heating effect in nanowires have already been probed in a broad range of systems and materials. But when it comes to transfer this operating principle to new systems and materials natural doubts arise: how to do it?, how much savings in power will be achieved? After a thorough review of the state of the art, to be presented in the conference, the following conclusions can be drawn:
(i) The cross-section dimensions of the wires are crucial, as the temperature is inversely proportional to the square of the characteristic width of the nanoparticle.
(ii) In terms of materials properties, thermal conductivity is the determining factor for an efficient self-heating. Confinement effects at the nanoscale can modify the thermal conductivity in the direction of improving the efficiency.
(iii) The electrical properties (electrical conductivity or resistivity) are not the key factors to achieve efficient self-heating, but they are accountable for the conditions in which the electrical power should be applied.
(iv) Thermal loses with all elements in contact with the self-heated material (usually, substrate and electrical contacts) are greatly detrimental for the efficiency. While some thermal insulation is needed, just a few nanometers might be enough to dramatically reduce these thermal losses.
(v) Multiple-wire configuration may help to create the suitable thermal insulation conditions, facilitating device integration, but opening new challenges in device reproducibility.
(vi) The coupling between sensing effects and temperature effects on the nanowire resistance affects the amount of power being dissipated. This effect does not compromise the ability to increase the temperature of the material but limits the accuracy in con-trolling the actual temperature reached in self-heating mode.