ON MATERIALS SCIENCE, ORGANIC AND MEDICINAL CHEMISTRY
15.00 - 16.00 Session Chair: Dr. Michele Penza
ENEA, Brindisi, Italy
Prof. Maurizio Prato
Full Professor of Chemistry and Materials Science
Leader of the Carbon Nanotechnology Group
Department of Chemical and Pharmaceutical Sciences and Technologies
University of Trieste, Italy
Title:
Synergies between Chemistry and Nanotechnology: Possible Solutions to Impossible Challenges
Titolo:
Sinergie fra Chimica e Nanotecnologie: Possibili Soluzioni a Sfide Impossibili
Questions and Answers - Domande e Risposte
Sinergie fra Chimica e Nanotecnologie: Possibili Soluzioni a Sfide Impossibili
Riassunto
Ci sono sfide "impossibili" della nostra società, della nostra vita e della nostra era che ancora non sono state vinte, nonostante le nostre conoscenze abbiano raggiunto vette impensate soprattutto negli ultimi decenni. Spesso queste sfide hanno bisogno di un approccio multidisciplinare, in cui la collaborazione fra diversi settori rende la soluzione più vicina e quindi raggiungibile. La Chimica e le Nanoscienze sono due campi apparentemente distanti, uniti dalle piccole dimensioni degli oggetti di cui trattano. La Chimica è una scienza antica, pervade e riempie la nostra vita in tutti i suoi aspetti, mentre le Nanoscienze sono una disciplina giovane, venuta alla luce con l'invenzione dei microscopi elettronici ad alta risoluzione.
Durante questo intervento si discuterà di come la sinergia fra Chimica e Nanotecnologie possa portare a risultati entusiasmanti. In particolare, si parlerà di terapie rivoluzionarie e di come un giorno la luce del sole potrà fornire l'energia per rifornire un mondo sempre più popoloso.
Synergies between Chemistry and Nanotechnology: Possible Solutions to Impossible Challenges
Abstract
There are currently "impossible" challenges in our lives and in our society that are approached but not won, so far, though our knowledge and our possibilities in science have reached incredible levels, especially in the last decades. Often, these challenges need a multidisciplinary approach, in which the collaboration among different fields makes the solution closer and within reach. Chemistry and Nanosciences are disciplines apparently far from each other, linked by the small size of the objects they study. Chemistry is an old discipline, permeates our lives in all its aspects, while Nanoscience is a young field, born out of the invention of high resolution electronic microscopes.
During this talk, we will discuss how the synergy between Chemistry and Nanotechnologies offers incredible possibilities. In particular, we will propose revolutionary therapies and how, maybe one day, solar light may help us produce the energy necessary to feed a rapidly growing world.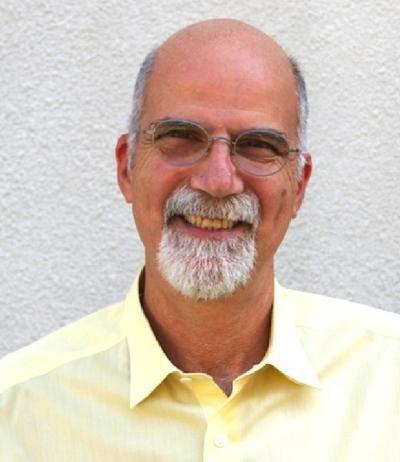 Prof. Maurizio Prato
Full Professor of Chemistry and Materials Science
Leader of the Carbon Nanotechnology Group
Department of Chemical and Pharmaceutical Sciences and Technologies University of Trieste, Italy
Biography
Has published more than 600 papers on international peer reviewed Journals, with a total of around 45,000 citations and an h-index of 114 (Google Scholar) or 103 (Web of Science). Has been invited to more than 200 conferences and workshops in the last 10 years as a plenary or keynote speaker, and has given more than 50 invited talks in Universities or research centers all around the world
PROFESSIONAL CAREER
| | |
| --- | --- |
| 1978 | Laurea degree, University of Padova, Department of Organic Chemistry |
| 1983-92 | Assistant professor, University of Padova |
| 1986-1987 | Postdoctoral fellow, Yale University, New Haven, USA, Chemistry Department |
| 1991-1992 | Visiting scientist, University of California, Santa Barbara, USA, Institute for Polymers and Organic Solids |
| 1992-2000 | Associate professor, University of Trieste |
| 2000- | Full professor, University of Trieste |
| 2001 | Visiting professor, Ecole Normale Superieure, Paris, France |
| 2008 | Recipient of the ERC Advanced Research Grant, European Research Council |
| 2010- | Member, Accademia Nazionale dei Lincei |
| 2010 | Visiting Professor, Université de Namur, Belgium |
| 2013- | Honorary Professorship, Xi'an Jiaotong University, Xi'an, China |
| 2013- | Member, European Academy of Sciences |
| 2014 | Visiting Professor, Université de Strasbourg, France |
| 2014 | Laurea Honoris Causa in Science and Technology of Materials, University of Roma Tor Vergata |
| 2015 | Member, Academia Europaea |
| 2016 | Doctorate in Chemistry Honoris Causa, University of Castilla-La Mancha, Spain |
| 2017 | Visiting Professor, University of Sassari, Italy |
| 2018 | Member, Istituto Veneto di Scienze, Lettere e Arti |
EDITORIAL ACTIVITY
Associate Editor of Scientific Reports (Nature Journals), 2015 –
Associate Editor of ChemSusChem (Wiley-VCH), 2015 –
Chairman of the Editorial Board, Journal of Materials Chemistry, 2003 – 2006
Member of the International Advisory Board of the following Journals:
Chemical Communications, 1997 –
Chemical Physics Letters, 2009 –
ACS Nano, 2014 -
AWARDS
Federchimica Prize, Association of the Italian Chemical Industries (1995)
National Prize for Research, Division of Organic Chemistry, Italian Chemical Society (2002)
Ciamician-Gonzalez Prize, Spanish Royal Society of Chemistry (2008)
Nominee for the Descartes Prize for Excellence in Scientific Collaboration (2006), European Commission
Recipient of the ERC Advanced Grant (2008), European Research Council
Mangini Gold Medal, Division of Organic Chemistry, Italian Chemical Society (2009)
Ree-Natta Lectureship, Korean Chemical Society (2010)
Member of Accademia Nazionale dei Lincei (National Academy of Sciences of Italy)
EuCheMS Lecture Award (2013)
Blaise Pascal Medal, European Academy of Sciences (2013)
Natta Gold Medal, Italian Chemical Society (2014)
European Carbon Association Award (2015)
French-Italian Chemical Societies Award, French Chemical Society (2015)
ACS Nano Lectureship Award, American Chemical Society (2015)
Highly Cited Researcher (Chemistry, Thomson Reuters), 2005-2014, 2015, 2016, 2017
ChemPubSoc Europe Fellow (2018)
Francqui Chair, Fondation Francqui Stitching, Bruxelles, Belgium (2018)